Any new changes or add-ons to the forums will be announced here.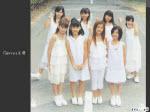 Low flying mountains just to the right.
Posts: 5092
Joined: Tue Aug 16, 2005 8:34 pm
Location: London, England
i'm doing most of whats asked, and voting often for the site,

and linking back on a whole heap of groups, taking a while though
I never really understood Thursdays.
check this out this is our flyer
http://mxproject.net/flyer.jpg
u guys can make copies of it and hand them out?? lol! i did it today i made copies at office depot.........
Question? Comments? leave me a PM!
you should try making a couple of mixes, of like BOAs or Trish's songs and post them up on
www.SoundClick.com
and just fill up you SoundClick page with links and banners. SoundClick is a great way to get noticed. And like 80% of the people that go on there are asians.
Weakling
Posts: 4
Joined: Fri Aug 19, 2005 11:38 pm
Location: A little house in the back of my mind
Hello. I can help make banners if you want.
That's one I just recently made. You don't have to use it, but. -shrug-
---