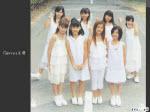 Low flying mountains just to the right.
Posts: 5092
Joined: Tue Aug 16, 2005 8:34 pm
Location: London, England
Hello folks


regarding the downtime that lasted almost a week


I personally would like to apologise for this, as it was entirely my fault for believing scripts were working when they were not,

There should only have been minor data loss,

some of the features are presently missing there database and i am rectifying this issue



*- Message from NWH-Hosting

We apologise for the outage,

this has been cause by faulty hardware, Flase positives on executing scripts, a failed router and a few other minor issues that snowballed,

We are now semi back up and running and will continue to restore data
(Please be patient for support, Eric and myself have been up for 3 days now, handling your queries and getting the server back on it's feet)

Data restoration *
Data will be restored in the manner it was unarchived (most recent)
Many passwords have been changed and you should receive these when your account is ready to be used
If your data is not restored by Midnight 8th June 2008

please contact :: Nick - admin at lwnetwork.org.uk,

We apologise greatly for the server outage even though itwas not our fault our redundency systems should have prevented it, clearly they were not enough.
We have updated these to while server was down, and will continue to improve on these

As such there is no charge for ANY hosting during june.
and those choosing to renew will see no increase in costs

Thank you for reading, and once more we apologise for amount of time it took to restore service,

Nick
Server Administrator

-*
Last edited by
SetoTK
on Wed Sep 03, 2008 1:39 am, edited 1 time in total.
I never really understood Thursdays.