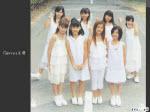 Low flying mountains just to the right.
Posts: 5092
Joined: Tue Aug 16, 2005 8:34 pm
Location: London, England
HTTPS has been enabled for the mxproject domain so it's now accessible via the encrypted protocol.
there will be some minor issues but from this day forth please use
https://www.mxproject.com/
to connect.
I never really understood Thursdays.