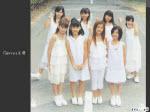 Low flying mountains just to the right.
Posts: 5092
Joined: Tue Aug 16, 2005 8:34 pm
Location: London, England
Unscheduled downtime 1700 02/09/2016 GMT+1 - 0020 03/09/2016 GMT+1

due to mail server tanking and randomly deciding to take apache down.

No data outside of mail logs were lost though all websites were unresponsive on server.

Everything should be back to normal now if it's not reply here and it'll be looked into.
I never really understood Thursdays.