Talk about your favourite C-pop, J-pop, K-pop, English music, Instrumentals and more here.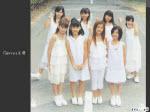 Low flying mountains just to the right.
Posts: 5092
Joined: Tue Aug 16, 2005 8:34 pm
Location: London, England
Faye Wong - No More Games (Rock Version) "Satisfy Myself (Japan Version)"
I never really understood Thursdays.
skillet

Be the Ultimate Ninja! Play
Billy Vs. SNAKEMAN
today and join the Volcano Village!
---