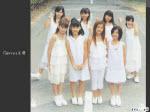 Low flying mountains just to the right.
Posts: 5092
Joined: Tue Aug 16, 2005 8:34 pm
Location: London, England
1. Your site cannot contain Offensive or Pornographic material, and it must be a real site not just an index site
2. You must put mxp banner onto your site before requesting to affiliate with us.
Here's mxp forum banner HTML code.
Here's mxp's button code
BBCode
banner will appear like this
Additional images can be found ::
http://mxproject.com/forum/viewtopic.php?t=2837
Also please note
if your request your site to be linked in our scrolling banner at the bottom of our index page, you MUST notify myself or froggyboy604 via pm on the forum,
if you do not keep your URL current even if you use domain forwarding/redirection your link will be
removed
.
I never really understood Thursdays.