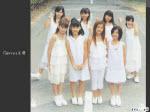 Low flying mountains just to the right.
Posts: 5092
Joined: Tue Aug 16, 2005 8:34 pm
Location: London, England
NOTICE : I HAVE CENSORED THIS BY USING THE SPOIL BBCODE TAG IF YOU ARE OFFENDED BY ENGLISH OR COMMON SENSE DO NOT READ!!
BY CLICKING TO VIEW THE HIDDEN TEXT YOU ARE AGREEING YOU WILL NOT BE OFFENDED EVEN IF IT IS A PICTURE OF A GOAT BEING SACRIFICED TO BATMAN
[spoil]Right, now i'm pissed off
To those who think i honestly give a f*ck about your pathetic threats of law suits[/spoil]
A. I have broken no anti spam laws,
CAN-SPAM Act 2004
(Abbrev points)
False and misleading header information is banned
- All headers are legitimate
Deceptive subject lines are prohibited
- Hmm.. nope
Opt-out methods must be provided
- I'll let you find them,
Commercial email must be identified as an advertisement and it must include the sender's valid physical postal address
- No commercial mail sent
Receivers must be warned of sexually explicit material
- Sexually explicit e-mails is against NWH tos
If I, or any site i am affiliated with (host/network member/administrate) i will take necessary action,
[spoil]And if threatening people with lawsuits, is your thing, go stick you head up a monkey's rectum as i don't care[/spoil]
froggy i apologize for this, but i just really really sick of low intellect people thinking a 'law suit threat' will make me do anything faster
I never really understood Thursdays.