Post all your favourite pictures here!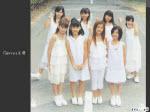 Low flying mountains just to the right.
Posts: 5092
Joined: Tue Aug 16, 2005 8:34 pm
Location: London, England
i beleive in this
Last edited by
SetoTK
on Sun Feb 24, 2008 9:37 pm, edited 1 time in total.
I never really understood Thursdays.
oh damn those 2 girls in front made the pic a whole lot better to look at....lol
RAWRRrrrrrr For the RISe OF THE RAWR DYNASTY!
---