Post all your favourite pictures here!
I think i got it from Forum Advertizers, but i forgot which posts on that forum I got it from.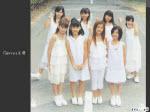 Low flying mountains just to the right.
Posts: 5092
Joined: Tue Aug 16, 2005 8:34 pm
Location: London, England
That's a cool animated gif. Sure, be cool if someone added voices and audio and turned this into a video file.
---