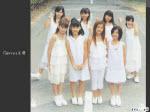 Low flying mountains just to the right.
Posts: 5092
Joined: Tue Aug 16, 2005 8:34 pm
Location: London, England
**UPDATE :-
Everything should be back to normal, though I will need to do this again task is complete just finishing the clean up.

again sorry for this annoyance.






Apologies, to one and all

I've had to run a resource intensive task on the server I did not have the warning required to prevent any potential disruption.

This should not last more than 24 hours again apologies for the absolute lack of notice.



Nick
I never really understood Thursdays.